Traffic Lights
Specification
The units are made with high impact ABS plastic combined with the extremely long life time of the LED technology provide a robust product with high durability.
The range of products covers all road and rail signaling needs, transparent lenses, color prisms, translucent prisms, full LED optics, turn figures, double turn, pedestrian, pedestrian counter, signals of bike paths, 200mm and 300mm optics are some of the multiple options that combined generate an extremely broad spectrum of configurable options to cover absolutely all the needs in lighting indications.
Supply voltage in both direct current and alternatign current , covering all the needs of the installer. We also provide supply voltages manufactured on demand for special installations.
The technology of LEDs joints by power electronics provide a product whose luminous flux is invariant of voltage changes in the electrical supply, a quality that, added to high efficiency and low consumption, generates a product with excellent electrical characteristics.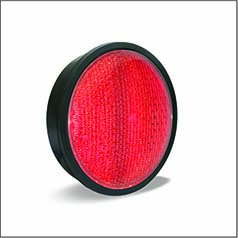 200mm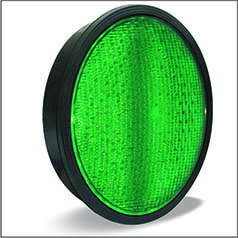 300mm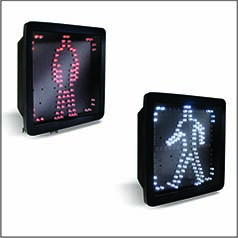 Pedestrian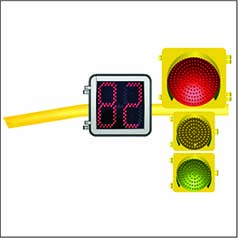 Decrementor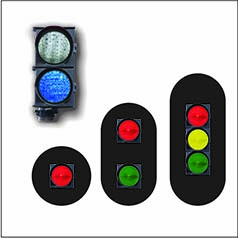 Railway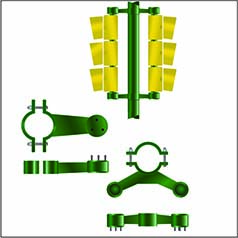 Boxes and Supports